The Gospel Sensations
Gospel Music's Greatest
Welcome
The Gospel Sensations
Thank you for visiting The Gospel Sensations on the world wide web. We are delighted that you've taken time out of your busy schedule to learn more about us. We are a Christian quintet formed in North Carolina. Our mission is the spread

the Good News of Jesus Christ through song.
We are an anointed, unique, professional and entertaining group that skillfully present quartet music with a splash of contemporary jazz and a traditional gospel twist. With a spirit of excellence we have combed the nation ministering through song and spreading God's powerful Word. Book us today for your special event or occasion. Be blessed!
The Gospel Sensations
The Gospel Sensations are an anointed and dynamic gospel singing group that have lead many to the Body of Christ. The mission of The Gospel Sensations is to spread God's Word through song. Their melodious and harmonious voices permeate many hearts, instilling joy in countless souls and introducing many to Christ. The Gospel Sensations have skillfully produced a quality quartet sound and laced it with a contemporary jazz and traditional gospel twist. On stages, in pulpits, on rostrums and in arenas around the world, the Gospel Sensations have performed and experienced a mighty move of God.
These anointed Men of God have performed with excellence and ushered the Holy Spirit into many church, organization, special and corporate events. The electricity, gifting and presentation of this group has earned them an endorsement from the legendary record producer, director, songwriter and composer, Luther Barnes. He is the lead singer of Luther Barnes and the Sunset Jubilaires and the Red Budd Gospel Choir.
Our Music
The Gospel Sensations Debut 2 HOT New Singles:
EVERYBODY and ORDER MY STEPS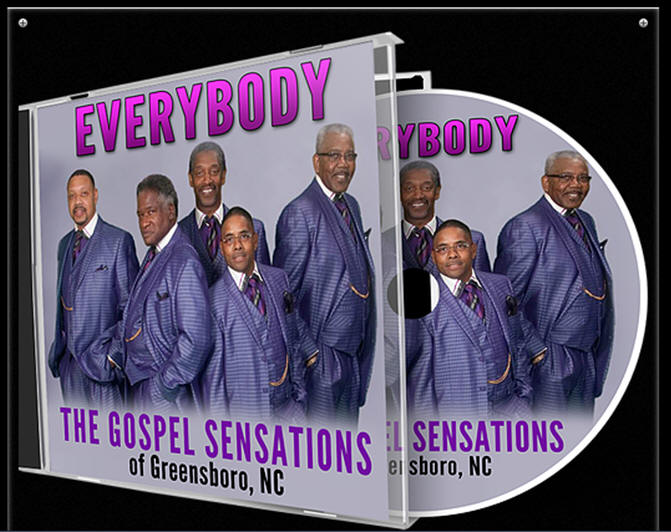 Be The First To Review This MCI Music Group Production by Clicking Here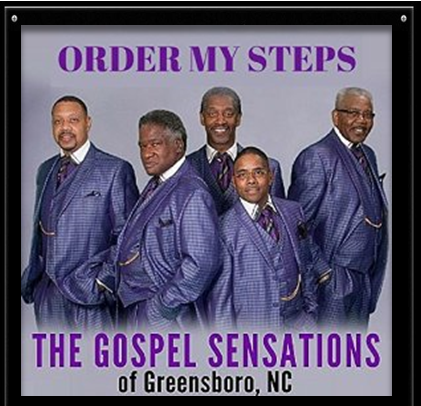 The Gospel Sensations On Bobby Jones Gospel
The Gospel Sensations' sound covers wonderful gospel music from the 1950s to the present time. When asked what type of music the group prefers, they simply reply "music with a gospel flavor." It has been shown this group has a crossover appeal not only to the Black Gospel audience, but also to the Southern Gospel Audience as well. The Gospel Sensations have been getting airplay in the Greensboro Market and have been honing their skills for the past few months by performing at events and local churches and would now like a chance to spread the Gospel to the world. The Gospel Sensations have shared the stage with several artists: Rance Allen, Keith "Wonderboy" Johnson, Lee Williams, Yolanda Adams, The Mighty Clouds of Joy & Luther Barnes just to name a few. The Gospel Sensations' first CD entitled "I Must Tell Jesus" was released in February 2007 and their follow up, "The Midnight Cry" was released in November 2009. Click below to sample and purchase.